KOKOJOO, die Black-Owned Kakaofrucht Innovation. Afrikanischer Entrepreneur im Einsatz für afrikanische Innovationen
Our founder Dayog is a political scientist with a focus on international relations, economic development and peace & conflict studies. Before he took the step to found his own business, he started writing a doctoral thesis on the topic of "Regional Security Governance for Human Development in West Africa", in addition to working as a consultant.

It has always been important for Dayog to showcase the potential of Africa and the inherent capacity of African societies to take their future in their own hands as well as to highlight the impact of pervasive racism and neo-colonialism in international political structures. You can read more of his academic work for example in this international law essay. Dayog applies this very conviction to questions of trade and development "cooperation" which serve only for the consolidation of neo-colonialism, to secure sales markets and access to raw materials and prevent cooperation at eye level and sustainable human development.
African Innovation Spirit
In the course of his professional life, Dayog has come to believe that the respect and realization of human rights, and in particular human development through economic development, are key factors in building nonviolent societies. The main path to this end is through local added value for raw material producers in Africa. That's why KOKOJOO works to produce partly locally in West Africa. KOKOJOO foregoes long distances and middlemen and works with partner cocoa farmers who have been selected according to strict sustainability and quality criteria. In this way we make a small contribution to promoting sustainable development. Despite all the difficulties, it has always been a matter of principle for Dayog to pursue this path.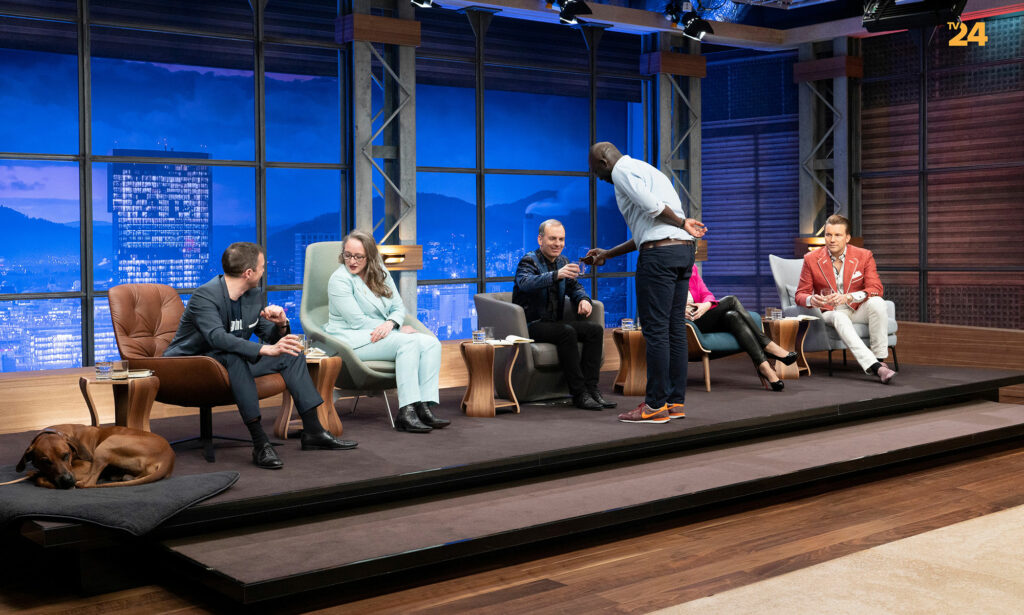 Did you know that the Aztecs called the cocoa fruit the food of the gods because the whole fruit is full of nutrients? Did you know that the biggest cocoa growing countries are in Africa? And that the farmers in these countries know the nutritional values of the fruit and therefore, for example, serve the bowls as a hot tea drink and the pulp as juice or as an alcoholic drink? It is these two traditional African ways of handling the cocoa fruit that inspired Dayog when he founded KOKOJOO to take action against the wasteful industrial use of the cocoa fruit. He was driven by combining the Aztec approach to the cocoa fruit with its African roots in the KOKOJOO brand.